Admin
Board Administrator
Username: Admin

Post Number: 111
Registered: 03-2005



| | |
| --- | --- |
| Posted on Saturday, September 13, 2008 - 10:54 pm: | |
---



Sex and Submission

"Female submissive sexual fantasies. Beautiful submissive women are dominated in bondage and fucked by strong men. The only website that produces genuine BDSM and hardcore sex together. Updates every week with original high quality videos and photos."

--------------------------

Great site for those of us who like a more than spanking. This site features lots of bondage and sex. It may not be of interest to those of you who are spanking only fetishists.







Bethie
Moderator/Spanking Aficionado
Username: Bethie

Post Number: 1912
Registered: 04-2005



| | |
| --- | --- |
| Posted on Saturday, September 13, 2008 - 11:17 pm: | |
---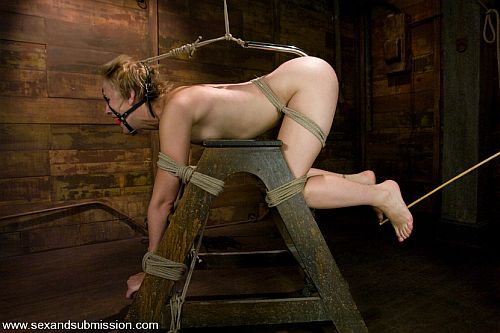 This is an image of the butt hook in action from Sex and Submission. For more from this set, click here.

More hook shoots

(Message edited by bethie on September 13, 2008)